Yoga Teachers
Todd and Tamara McLaughlin - ERYT, LMT
Todd and Tamara McLaughlin, the founders and directors of Native Yoga Center -- Juno Beach, have been teaching and practicing yoga together throughout the world including the United States, Australia, Thailand and India. The couple returned to Todd's hometown of Jupiter, Florida and are pleased to offer their knowledge and understanding of the inspirational art of yoga in Juno Beach, Florida.

Todd and Tamara are both Experienced Registered Yoga Teachers at the 500 level with Yoga Alliance. Todd and Tamara studied Ashtanga Yoga with K. Pattabhi Jois and his grandson Sharath Rangaswamy in Mysore, India and in America. In 2005, they completed an Ashtanga Primary Series Teacher Training with their teacher, Tim Miller, in Encinitas, California. In 2010, Todd completed a Second Series Teacher Training and in 2015 he accomplished the first Third Series Teacher Training with Timji at the Ashtanga Yoga Center. Also in 2015, Todd successfully concluded the Traditional Yoga Studies 800-Hour Philosophy, History and Literature of Yoga Course under the tutelage of Brenda Feuerstein, Course Tutor/Director of TYS and the late Georg Feuerstein, Ph.D..
In addition, Todd and Tamara have both completed Bikram Yoga Teacher Training in 2002 and had the opportunity of directing a Bikram Yoga College of India for three years in San Diego, California.

As a complement to Yoga, Todd has been a Licensed Massage Therapist in the state of Florida since 2000. Both Todd and Tamara are certified in Traditional Thai Massage from the International Training Massage School in Chiang Mai, Thailand. Todd is an avid practitioner of Vipassana meditation as taught by S.N. Goenka.
Native Yoga Center of Juno Beach, Florida offers Ashtanga yoga, Native Vinyasa Flow Yoga, Thai Yoga Massage and periodic Thai Massage Certification classes. Check this website & our schedule for upcoming classes and workshops.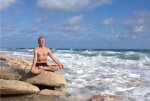 Bob McLaughlin - RYT
Bob's career encompassed working as an aeronautical engineer for Pratt & Whitney for 38 years. He is presently working as a consultant during his "retirement". He brings his structural mechanics and physics expertise to augment his yoga teaching techniques. Bob began practicing yoga 1998 after 3 decades of impact sports and deteriorating knees. His daily yoga practice has enabled him to significantly regain his flexibility while improving his balance, strength and coordination. In 2006 he began practicing Asthanga yoga when his son and daughter in-law (Todd & Tamara) opened Native Yoga Center in Juno, Fl. In 2008 Bob completed Tim Miller's Ashtanga Primary Series Teacher Training Intensive in Encinitas, Ca.In 2009 he completed Native Yoga Teacher Training and is registered with Yoga Alliance at the RYT-200 level.
Additionally, Bob completed David Swenson's Asthanga Primary Series teacher training
,
Austin Tx.
2013.
He has
also
attended numerous
weekend
workshops with
other
notable leaders in the Asthanga method
including;
Kino MacGregor, Lino Miele, Tim Feldman, Greg Nardi, and one of his most memorable being with Sri K. Pattabhi Jois, during his Islamorada, Fl tour. For Bob, it is an extraordinary experience and privilege to have Todd and Tamara as his primary teachers.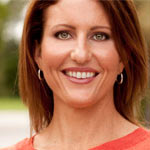 Katie McLaughlin - RYT, LMT
A practitioner of yoga for more than 14 years, Katie has utilized her transformational experience to educate and empower others to find their true self through the practice of yoga. Katie blends her passion as a yoga instructor and devotion to the Ashtanga vinyasa system, along with her in-depth knowledge of the body as a massage therapist, colon hydrotherapist, cleansing specialist, and wellness consultant. Katie brings to her yoga classes an invigorating style of teaching that supports each individual's true nature.
In 2008, Katie completed an Ashtanga Primary Teacher Training with Tim Miller at the Ashtanga Yoga Center in Encinitas, California. Katie as well completed the Native Yoga Teacher Training and continues to expand her yoga expertise under the guidance of her brother Todd McLaughlin and sister-in-law Tamara McLaughlin.
Katie's wellness consulting practice integrates the healing components of yoga in her comprehensive alternative health and wellness training workshops teaching individuals how to implement strategies to achieve vibrant health, personal growth, and optimal living.
For more information visit Katie at:
AlchemyWellnessCenter.com
Amy Stauber - RYT
Amy Douglas took her first yoga classes in 1998 and was struck by its ability to calm the mind and relieve bodily tension. She has been a regular practitioner of the Native Yoga sequence since January 2008, when she made finding a great yoga studio a new year's resolution. In the years since she began practicing with Todd and Tamara McLaughlin, she has lost fifty pounds and regained health, vitality, and happiness. Becoming a yoga teacher is, for her, a way to give back to the tradition which has transformed her life so positively.

Amy is a former English teacher who now devotes her time to tutoring middle and high school students, writing fiction, and practicing yoga. She is originally from southern Indiana and moved to Palm Beach County in 2006.

Nicoleta Scheer - RYT
Nicoleta was born in Transylvania Romania, in the quaint little town of Bistrita. Her passion for yoga and meditation begun as a teenager. Having worked as a Chemist in her homeland, it was at her arrival into the United States over a decade ago, that Nicoleta decided to pursue her passion for yoga and transform it into her vocation. 200 RYT Certified Yoga Teacher, Reiki Master, Life Coach and dedicated Vipassana Meditator, Nicoleta is committed to a holistic way of life and assisting others on their journey towards wholesomeness. At Native Yoga she has found the inspiration, fantastic guidance and community that ignited the need to share her amazing practice of Yoga and its Peace, Harmony and extraordinary potential with others. Nicoleta is also an artist and an entrepreneur, always creating and exploring new avenues of life. She travels internationally and practicing yoga has helped her connect with yogis from around the world. Her classes are engaging, inspiring charged with her outstanding energy and enthusiasm.
Sara Lerner - RYT
Sara Lerner's life long exploration of mind, body and spirit, led her to teacher training in 2006. Inspiring, honest, and enthusiastic, Sara's expertise is in teaching an intuitive, intelligent, and heart felt class. Sara's classes offer the opportunity to rediscover breath, movement, strength, flexibility, spaciousness, and opening to live a powerfully joyful life. Sara's teaching is both playful and endlessly patient. Working with advanced and new students, athletes, and pregnant moms, Sara draws upon a skilled eye and hands for the healing applications of yoga. Sara's classes are a deep reminder of the everyday glimpses of wakefulness we experience daily. The practice of yoga, is a practice for life.
When not teaching yoga, you can find Sara making pottery on the potter's wheel or spending time on our beautiful local beaches.
Mikaue Britt - RYT
Mikaue was born and raised in Brazil spending most of her life on the island of Florianopolis, located in the southern region of Brazil. Shortly after getting married in 2013, she moved to North Palm Beach, Florida with her husband.
While working for many years in the oil drilling industry prior, she found yoga in 2009 as a way to release the stress of her job and to keep her mind healthy during the her time offshore while at work.
Mikaue's mother has been practicing yoga for over 40 years and has become an important influence to her yoga connection. Growing up with a very active family, Mikaue started practicing Swasthya yoga and some gentle yoga until she strongly connected with Ashtanga yoga; which has transformed her life. Quickly, yoga became her main focus. Not only practicing yoga while working offshore, but back at home with family and friends together along with kitesurfing; a water sport she passionately loves.
At Native Yoga Center, she found the exceptional guidance with the harmony of a family studio, which influenced her in 2015 to start the Native Yoga Center teacher training with Tamara and Todd. Through hard work, dedication, and focus to learn the Philosophy and yoga adjustments, she was able to accomplish her dream to help others in finding the peace, calmness, and the healthy lifestyle benefits from yoga.
Michel Quintana - RYT
Michel has been practicing yoga for over 18 years. She has been an avid athlete her entire life. She has been involved in snowboarding, mountain biking, skiing, crossfit, running and other athletic endeavors. This athletic passion drove Michel to yoga as a means of improving physical and spiritual performance. As with all hard-core athletes, injuries accrued, and she used yoga to rehab her injuries. As she developed more expertise with yoga and healing musculoskeletal injuries it became clear to her that she needed to dedicate her life to yoga to help others. Michel is a certified Bikram Yoga instructor and is certified in the Tony Sanchez Yogic Physical Culture Academy Level 1-3 (Advanced Bikram Yoga). Michel is also a certified aerial yoga instructor. Additionally, Michel is completing a certification with native yoga and the hybrid ashtanga-bikram yoga sequence. She is an expert in helping individuals treat musculoskeletal conditions with yoga, mobility and strength and conditioning techniques.
Kerry Perl -
Kerry is a lifelong student of fitness and personal self-development. He advocates the philosophy that mind body and spirit are intricately connected and optimally cultivated in balanced proportion. The yoga mat is the observation deck for the depth, quality and union of the triad.
"I started practicing in 2004 after taking an interest in sitting meditation, on an invite, or rather a challenge, from a teacher at my gym. I tried the Bikram Hot Yoga class. I was floored. It hooked my ego and it's been deconstructing it ever since. The combined practice of yoga and sitting meditation have changed my life from the inside out."
His passion for the "truth conversation," led Kerry out of a twenty-year career in the corporate world of Wall Street and into the Raja Yoga Academy. In 2017 he became a certified instructor in the Bikram Method and has been teaching locally ever since. Additionally, he has studied with renown teachers in the yoga field, including Ben Sears, & Tony Sanchez. His wife and huge inspiration Jodi Perl, has been a Bikram teacher and practitioner for over fifteen years. Together they walk The Path.
Kerry holds a degree from Georgetown University where he double majored in Literature and Psychology and was a collegiate athlete in the sport of Football. Kerry's approach is compassionate, steadfast, consultative and holistic, targeting all components of physical, mental and spiritual wellness.